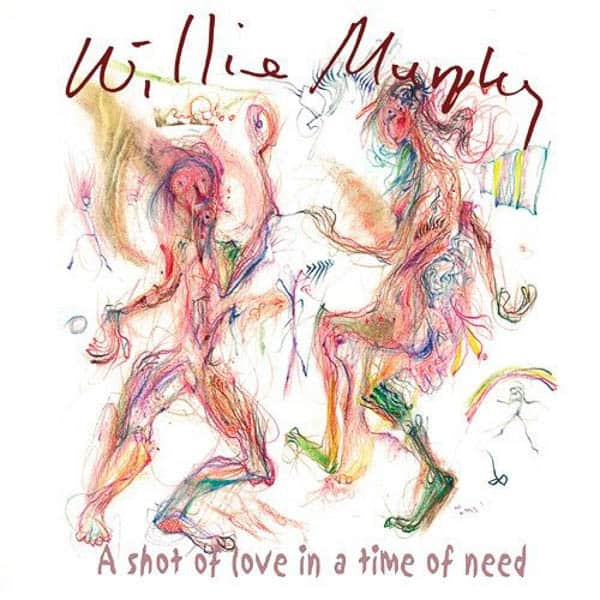 A Shot of Love in a Time of Need
Willie Murphy Lead Vocals, Guitar, Piano, Keyboards, Bass
Gordy Knudtson Drums
Marbue Williams Bass on Mud Puddle & Land of 1000 Dances
Scott Snyder Trumpet
Max Ray Tenor Sax, Baritone Sax
Hall Sanders Tenor Sax
Merlin Brunkow Tenor Sax
Jose James Alto Sax
Irv Williams Tenor Sax on Mud Puddle & Life is But a Dream
Lucia Newell (& Willie) Backup Vocals
The Turkish Percussion Group Ten contributed tracks for Land of 1000 Dances
Autobiographical Notes
Willie Murphy Guitar, Piano, Bass, Drums with:
Voice in the Night: Marbue Williams Bass Michael Velasquez Drums
Dolphins: Jim Anton Bass Dan Lund Lead Guitar
Up Along the Coast: Suzanne Warmanen Harmony Vocal
Fairy Tale: Howard Merriweather Drums Jerome Broughton Bass Voyle Harris Trumpet Gene Hoffman Tenor Sax Maurice Jacox Baritone Sax Bob Rockwell Lead Tenor Sax Betty Brenner Backup Vocal Prudence Johnson Backup Vocal
Something To It: Howard Merriweather Drums Jerome Broughton Bass Betty Brenner Backup Vocal Prudence Johnson Backup Vocal

A Shot of Love in a Time of Need
Everything I Do Gonh Be Funky [From Now on] · Allen Toussaint © Screen Gems – EMI Music, Inc. BMI
Love Attack · Quinton Claunch © Rise Music Co. – Screen Gems – EMI Music, Inc, BMI
Land of 1000 Dances · EMI Longitude Music, BMI
Life is But a Dream · Raoul J. Cita – Hy Weiss © Embassy Music Corp. 0BO Maureen Music – EMI Longitude Music Co.
Actions Speak Louder Than Words · Willie Murphy
Mud Puddle · Willie Murphy
Something To It · Willie Murphy
I'll Be Here · Willie Murphy
Sometimes Dreams Come True · Willie Murphy, dedicated to the memory of Curtis Mayfield
Autobiographical Notes
"A bunch of miscellaneous songs [mostly folky] that never seemed to fit on any of the albums. I do perform some of these songs whenever the gig is right for them. Others were written for films, or just for fun, and are seldom performed, but I like 'em anyway. Over the years, enough of these "strays" have accumulated to make a whole CD of them. Here it is." -Willie
All songs by Willie Murphy © 2009 Pooka Publishing, ASCAP, except Dolphins, by Fred Neil
Voice In The Night
Story of My Love Life
Dolphins
Up Along The Coast
Fairy Tale (early 70s)
Something To It (early 70s)
Hello Don't Mean I Love You
Road Song
Dust To Dust
Ramblin' Revo
Voice In The Night (late night, after some gig)
Recorded at Cockroach Park Studio, Mpls
Produced and Engineered by Willie Murphy
Mixed by Willie Murphy and Rob Genadek
Mastered by Greg Reierson at Rare Form Mastering
"Shot of Love" art by David Baker © David Baker
Graphic Design and Portrait of Willie by Jan Attridge © Jan Attridge
My sincere thanks, with love, to all the dedicated musicians who put their hearts and souls into this music; Max, Scott, Bronco, Jose, Hall, Marbue and Lucia.
Very Special Thanks to Gordy Knudtson and Irv Williams. These two special people really made all the difference.
On the second album, thanks and love to Michael, Frank, Jimmy, the old Bees: Voyle, Gene, Maurice, Jerome, Howard, Betty and Prudence.
And thank you to my two friends from way back, Dave Baker and Jan Attridge, for their marvelous art and their lasting friendship.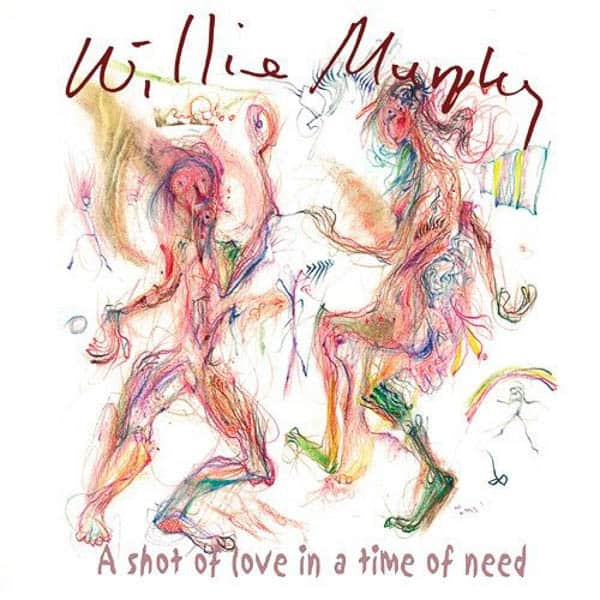 Willie Murphy's Odyssey
By Chris Riemenschneider · StarTribune · February 8, 2010
He chose home over fame. Now, a two-disc set by one of Minneapolis' greatest unsung talents sums up a career of highs and lows.
It was 1971 — right after he produced Bonnie Raitt's first album and right before he formed the greatest party band this town has ever seen — when Willie Murphy made the decision that would keep him in Minneapolis forever. No wonder it still haunts him.