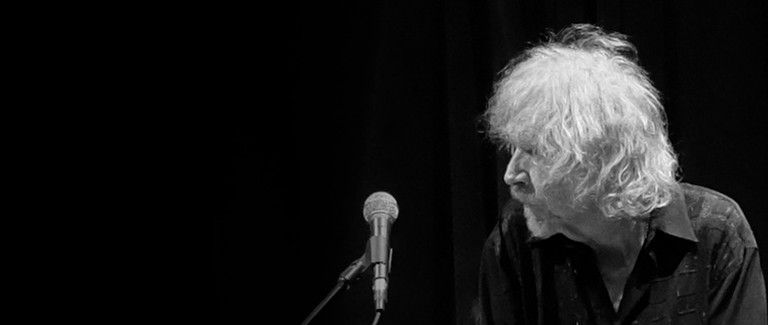 Remember Willie Murphy?  Of course you do. We all do, and this is a site for all – the hundreds of people that knew and loved this amazing person. His untimely death shocked everyone – some of us are still processing – so this memorial website is a place for all who loved him to gather, remember his many talents and celebrate the force of LOVE that was Willie.
First and foremost, of course, is his music.  We lead with a page documenting of all his recorded music – "true music" as he called it, with track listings, credits, original art, and links for where to obtain it, when available.  Then there's a page of performance videos featuring his different bands and bandmates. There's a photo gallery of him with all his looks.  There's a page of tributes collected after Willie died, written by people you probably know; some are still arriving.  On that same page there's footage from "Fairytales," the celebratory musical tribute held at the Cabooze in February 2019.  And since Willie was about so much more than just music – he was deep into film, books, ideas, travel, life, love, food, espresso, cigars – we've included a Willie's World page to reveal more of the inner Willie.  And there's Neighborhood, a page for bandmates, friends, fans, lovers, and neighbors to drop in and share thoughts – because as Willie sang it, "the world is a neighborhood."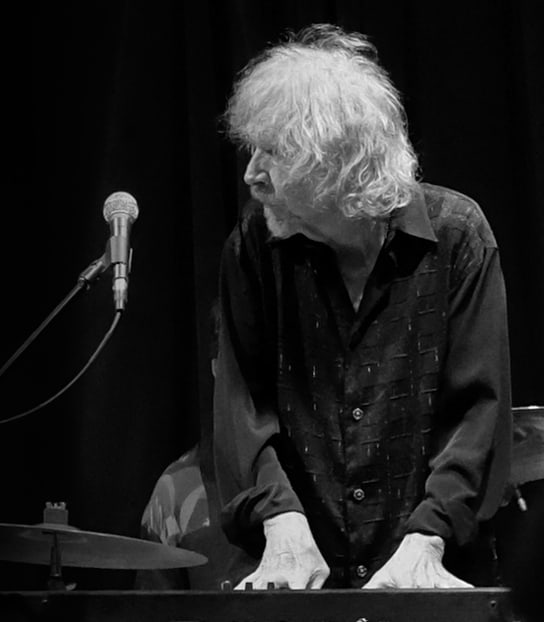 (Ed. Note: the majority of this bio was written decades ago by Willie, with the assistance of Elka. We think he'd would be fine with using it here!)
Born:
Minneapolis, MN, USA
Grew up:
In traditional single parent working-class family, Irish Catholic, mother was a saint.
Took:
Piano lessons from age 4, first from mother, then nuns. Sang in choir at age 3.
Became:
Juvenile delinquent while at St. Stephens School. Combed hair into D.A., wore engineer boots etc. by fifth grade; charter member of Little Richard Fan Club (with jackets) in fifth grade.
Listened:
To records by Little Richard, Fats D., Screaming Jay H., Carl Perkins, Billie to Lillie, The Penguins, Monotones, Charts, Moonglows, Chantels, Coasters, J.L. Lewis, Young Jesse, Andre Williams, Shirley & Lee, La Vem Baker, Everly Brothers, Ruth Brown, Treniers, Eddie C., Teen Queens, Clyde McPhatter, Dinah Washington, Muddy Waters, Warren Smith, Wanda Jackson, Brenda Lee. Read a lot (Kerouac, etc.)
Started to Play Piano Like:
Fats Domino, Huey "Piano" Smith, Jerry Lee Lewis, Little Richard, and later, Ray Charles; skipped school often to hang out, smoke, and "pound out a little beat", sang doo wop with friends on nighttime corners after sneaking out of the house.
Teenage:
Cruised Lake Street in hot cars, dragging, trying to pick up girls, listened to music, learned to play guitar; played in first bands (piano in "jazz trio", guitar in R & B bands), started listening to jazz. High school is grey, except for all the great musicians at Minneapolis Central High. Read more, wrote poems, started writing songs, hung out at coffee houses, wore beret.
After High School:
Got in South Minneapolis R & B band "The Versatiles." Played Mattie's Bar-Be-Que. (Pay $2 - $10, depending). Got in Val-Dons, (singing group with Choreo.) Got in Big Ms, later Nobles. These groups played Wilson Pickett, Ray Charles, the Impressions, Blue Moon by the Marcels, etc. Read a lot, smoked pot, drank, wrote songs, heard the Beatles, Motown. Played with Dave Brady and the Stars; Did Temps, Impressions, 4 Tops, etc.
Grew Hair:
Long, beard, pierced ears (3).
Hung Out:
With Art School crowd, took drugs, listened to Mose Allison, 'Trane, Cannonball, Messengers, Mingus, B.B. King, Ray Charles, Motown, Atlantic...Drank, read a lot, dropped acid, stopped reading, played and sang and wrote songs, back porch, party, and band. Free love, change the world, drop out.
Met:
John Koerner, played folk circuit, wrote together, recorded "Running, Jumping, Standing Still" for Elektra Records, toured the country, hung in New York, Berkeley, Chi, Boston, Toronto, etc. Got refused service in most restaurants in Atlanta. Shows with Airplane, J. Baez, J. Taylor, Taj M., etc. Played Newport 69 biggest ever. Hung and jammed with Sleepy John Estes, Phil Everly, Muddy, Carl Perkins, Son House, Mama Thornton, Van Morrison, et al.
Koerner Decided to:
Make movies instead of band tours.
Murphy Decided to:
Start big R & B band, started reading again.
Elektra Records:
The label wanted another Koerner-Murphy album — didn't get it. Offered Murphy a job as Elektra house producer on strength of Murphy's de facto producing of RJSS, one of Elektra founder Jac Holzman's faves — didn't take it.
Murphy:
Turned down offer not wanting to live in N.Y. or L.A. Thinking (somewhat mistakenly) "I'll go back to Minneapolis and make records there" (anti-establishment rebel, etc.).
Acted:
In Koerner movie 'The Secret of Sleep."
Played Music:
Willie and the Bees, big R & B band, played lots of originals, lots of R & B covers, soul, funky. Dance your brains out forever...
Produced:
First album by Bonnie Raitt (met in Boston) for Warner Brothers.
Kept On:
Playing with the Bees, touring old Greyhound bus, drinking, drugs, having a ball, shows with J. Brown, Muddy, B.B., Dr. John, Bonnie R., etc. Arrogant of "Success". Never tried to get a "deal". Challenged Stones to pool tournament and battle of the bands. Would have won. They were scared.
Recorded:
Two albums with W. and the Bees — one a funky four track on Dave Ray's label SJL; the other an (at the time) state of the art 32 track digital on Sound 80, an audiophile label. Neither record captured the live throb of the Bees.
Burned:
Out on drugs, drinking, insanity; quit the first two; a couple of years later quit doing W. and the Bees (after 14 years) realizing "this shit could go on forever, I want to try some other things."
Played:
Solo blues and rock piano (always a hobby); solo folky guitar gigs, sessions, etc.
Got Pegged Inaccurately As:
A "Bluesman".
Wrote:
Songs, songs, songs, some other stuff.
Started:
A record label, Atomic Theory, with Elka Malkis, producing and issuing records by mostly local Minneapolis people such as Becky Thompson, Boiled in Lead, The New International Trio, Four Brothers, Phil Heywood, and W. Murphy.
Wrote, Produced, & Performed:
Assorted movie scores, theatre productions, video music, radio and TV commercials, etc. Did some acting.
Toured:
Italia, France, New Zealand – playing blues festivals and more.  Brought Minneapolis bandmates sometimes, went solo other times. Made life long cherished friends.
Loved:
Elka, soulmate from the early 80s through mid 00s. Traveled, read, watched films, started the label, lived life together – partners for decades.
Jammed Close to Home:
Kept a local Monday Blues Jam going continuously – locations changed as joints closed.  Hustled gigs in Twin Cities. The hustle never ends.
Sat in the Dark:
Went to films, films, films.  On the big screen, the way they are meant to be viewed.
Reunited:
Played two memorable Bees reunions after decades of hiatus. First time sold out First Avenue, next time Cabooze. Not bad for a bunch of septuagenarians.
River Walked:
Spent years walking the Mississippi River, and Riverside Park, daily with Clyde.
[Editor note: Clyde passed away 6 months to the day after Willie passed.  Thanks to Jon Engstrom for caring for him.]
Held Hands:
Enjoyed lunches, afternoons, evenings, mornings, life… and lots of homemade pies with Joyce. Always there: Joyce.
A Manifesto for Love and Revolution:
Finished Dirtball. Released it at 75th Birthday Party.  Final completed project.  Now it's time to go…. Beyond…